TATSIANA
Tatsiana is from Belarus, because she was born in Grodno and lived there. However, she has always felt that this place is not for here. Perhaps, she feels this way because her grandfather and father, as well as all relatives on the father's side, are Poles. She jokes that Polishness is in her blood, that's why she and her closest family ended up in Szczecin. As for the history of her family, Tatsiana's grandfather fought in the war in 1939 and became a German prisoner (prisoner-of-war camp), but luckily managed to escape. Tatsiana proudly shows evidence of these events in the form of documents, which she found on her own in Polish archives. She believes that stories like that are worth saving from oblivion and she wants to leave them for the coming generations. She graduated from secondary technical school of electrical engineering in Grodno and worked as an operator of power systems in a large company.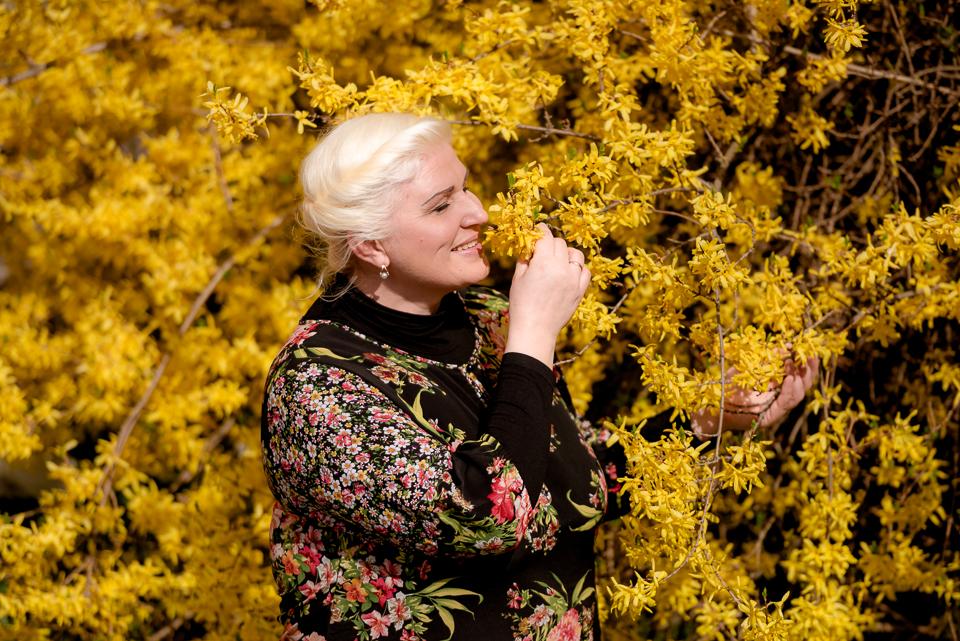 She speaks with full conviction that she came to Poland, the country of her ancestors, simply to live, because she feels like she belongs here. In the past, she had visited Białystok many times, because her family on her father's side lives there, but she finally decided to move to Szczecin. Why? She speaks for herself, her husband and her children: We've fallen in love with Szczecin. The capital of the West Pomerania is a lot like Grodno – its location, division set out by the flowing Oder, a lot of greenspaces, parks, squares, flowerbeds remind her of Grodno and the Nemen that splits her hometown into two halves. She has lived in Poland for eight months and each day strengthens her belief that she had made the right choice. Her fascination with Szczecin still lasts, because she rediscovers the beauty of the city every day.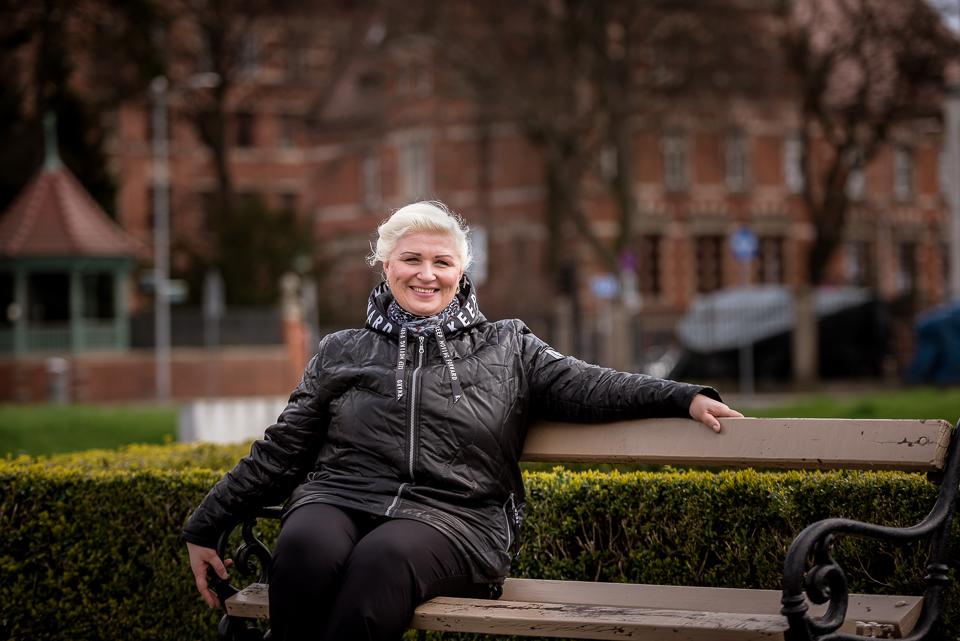 She came to Poland with her husband and three school-aged children – Andrzej, Michal and Maria. Tatsiana's parents and siblings still live in Belarus. Currently, both she and her husband work, not in their professions though, but it doesn't matter, because they have basic means to support their family.   The children continue their education in primary school, where they have obtained significant tutoring support (e.g. extra Polish language lessons). In Belarus, her oldest son – Andrzej  – was in a school for athletes, and the youngest – Michał – practiced fencing. She wants her children to develop their sports talents in Poland and that's why she's looking for coaches and clubs to let them pursue their passions and hobbies. The youngest daughter – Maria – has the soul of an artist. She likes to paint, make her own gifts, and sing, because has the voice of an angel. Sometimes she thinks that her love for music and singing runs in her blood, because Tatsiana's husband plays the guitar very well and frequently accompanies his family when they sing songs or carols on Christmas. On the other hand, Tatsiana graduated from a music school in Belarus and was a solo singer and the director of the National Choir of Power Engineers in Grodno for seventeen years. She has given many concerts, performances and taken part in many contests, so her musical achievements are significant. She signs in a beautiful alto voice and proved that at the end of our meeting when she sang a song from the TV show Jan Serce by S. Krajewski. Now, she's looking for a choir, where she could pursue her passion and develop her talent. She thinks that if a man was given a gift from God, he should give it back to people, to share it with them.
She believes that her home is where her closest family is, that's why she feels the best in Poland. Since the very first day, she has been receiving support from Caritas, has kind neighbours and friends, who have helped her and eagerly shared material things as well as supported her spiritually. She jokes that they even offered her a part of their garden, so she could plant flowers and vegetables. She receives kindness, care and selfless help all the time. She is very lucky. Together with her family she eagerly helps her neighbours in everyday work. She believes there is kindness in everyone, but some people hide it deep and she can expose it.
She dreams about her own apartment, which would be renovated by her handyman husband, about completing a medical course, but most of all about education and self-reliance of her children, so they could make their dreams come true in Poland. She wants the love between she and her husband to be an example for her children on how to create their adult life. She states with full confidence:  live so that you have something to look back at.
VALIANTSINA
Valiantsina is from the capital of Belarus– Minsk. There, she was born, studied and worked, she started a family and thought that it would be like that forever, but people's fortunes cannot be foreseen and today she is in Poland, in Szczecin, where she started her new life. She graduated from law studies in Minsk and worked as a legal service manager at a construction company. She enjoyed her work, because administrative and commercial law was closely related to her work duties. 
Her family roots are connected with Poland, because Valiantsina's grandmother – a Polish woman – was sent to Siberia, and although her birth certificate was illegally changed to Russian, the evidence of her Polish ancestry were birth certificates of her sisters, who live in Warsaw.
In Belarus, Valiantsina started a family and she and her husband Wiktor have three children – two sons – Włodzimierz and Władysław, and a daughter named Barbara. The oldest son is an adult, the younger one and the daughter go to school. Now they are together in Poland.
The history of Valiantsina's life in Belarus is closely related to her political views and the attitude of freedom, which is a fundamental need of every human. Before the presidential elections she had got engaged in supporting the opponent of the president in office. She had taken part in rallies and manifestations against electoral fraud, bravely and loudly spoke about her political views hoping that this attitude would lead to a positive change and bring freedom to the people of Belarus. 
Her family shares her views, and it is her oldest son – Włodzimierz – who got extremely involved in political activity and who was arrested during one of the manifestations, and then imprisoned and tortured. Due to the fact that at that time arrests were conducted on a massive scale, some of the detained were released home and then called individually to stand before the court to face charges and get sentenced. She didn't know what papers her son signed after torture and interrogation and she was afraid that his life and freedom are threatened. After many searches performed by the authorities, the whole family left their hometown without any special preparation and decided to leave, or rather escape, the country. She left everything, all her wealth (a finished house), her whole family and friends. It was a traumatic experience, which haunts Valiantsina until today.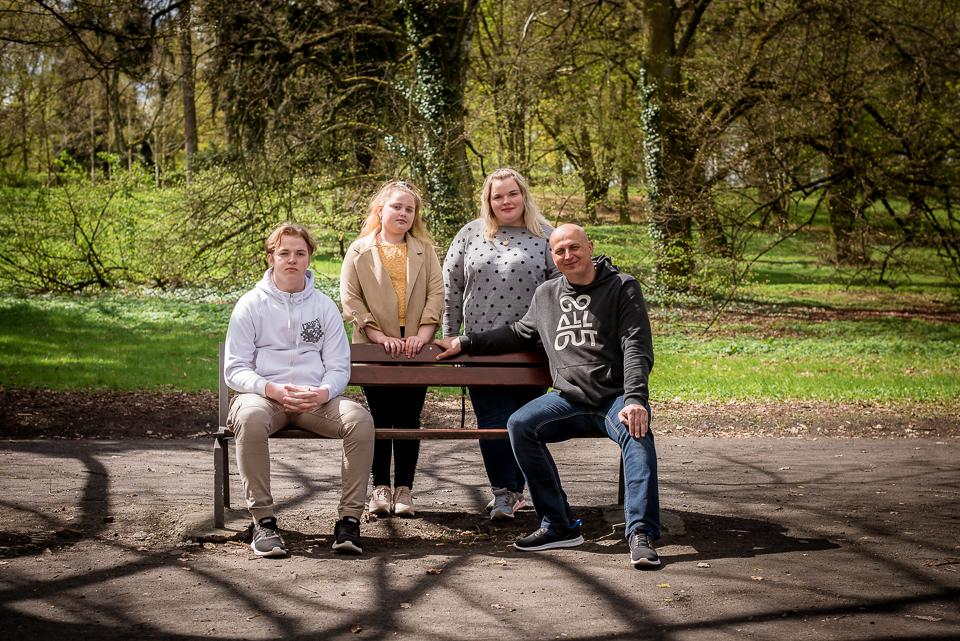 She recounts that at the beginning she stayed at a refugee centre with her family waiting for the decision of the Polish authorities regarding the refugee status. Her son, who faced persecution in Belarus, was the first to obtain the documents. At that time Włodziemierz left to stay with his brother, who lives in Kołobrzeg. He settled there and started working. That's why Valiantsina decided to come to Szczecin, so her whole family could be close and they could meet often.
In Poland, Valiantsina feels safe, because she can provide the sense of security to her children. It's the most important thing for her. She talks about it with sadness, but also with faith that the next weeks and months will bring hope for a better life. Both she and her husband work – she works at a restaurant and he works in the construction industry. The children go to school, so they continue their education and improve their fluency in the Polish language. They live in Szczecin in a rented flat. They are under the care of Caritas Poland, which gives them a lot of support and help in solving many different official and everyday problems. She believes that she was well received in Poland. She says that Poles are close to her heart, because she used to come to Poland often when she lived in Belarus. She is thankful that Poland accepted her and gave her perspectives for further, normal life. What is her dream? To have her own larger flat, learn Polish well, graduate from postsecondary school in the field of administration and to have her law degree recognized. It is with great sadness that Valiantsina speaks about her dreams, to visit Minsk just once or twice, to meet her parents. Unfortunately she is aware than currently it is not possible.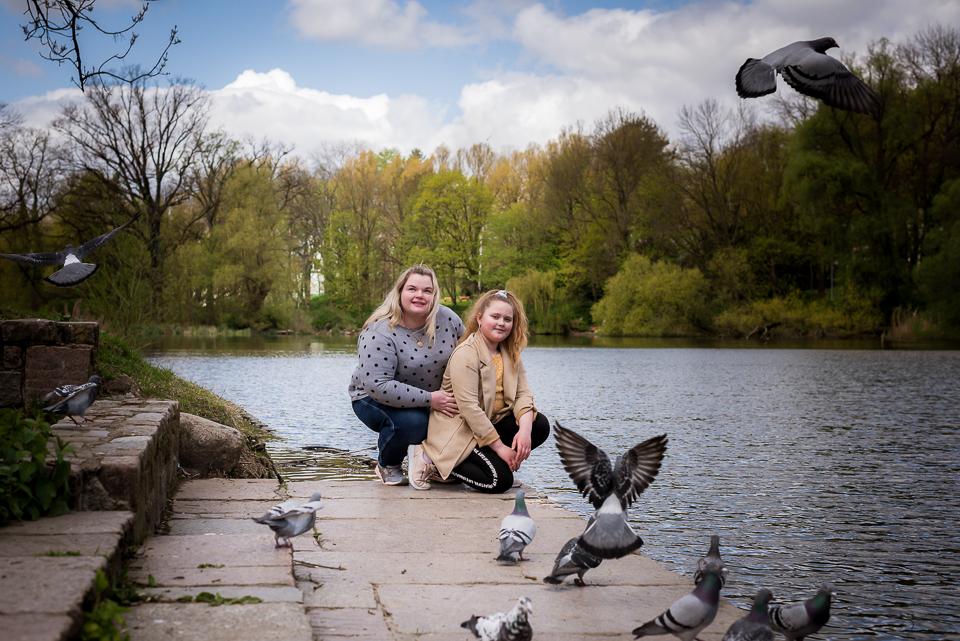 SVIETLANA
Svietlana is trusting, open towards people and the world, because she believes in positive and good changes in her life. She is from Kharkov in Ukraine. There, she got her education, worked and started a family. She graduated from technical high school and worked for a company that manufactures fabrics. However, she worked seventeen hours a day, the company didn't pay taxes, so she wasn't working for her retirement pension, and her salary was not enough to live until the next payday. Moreover, it was dangerous in Ukraine and she was afraid for her children's fate. Everyday, she missed the sense of stability. She was on the edge, there wasn't anything good in her life, no hopes and perspectives for the future. That's when she made a very brave and risky decision and left for Poland, at first alone. Her travel to Szczecin was her first journey abroad. She says that she felt it was a good decision, that it was not a coincidence. Obviously she was right, because – as she says – Poland is a Slavic country, and Szczecin is breath-taking. Then she returned to get her children – Aleksander and Elżbieta – and following her husband's consent, because they are divorced, she took them to Poland in 2018. Siergiej, her oldest son, stayed in Ukraine to finish his philosophical studies. He is independent.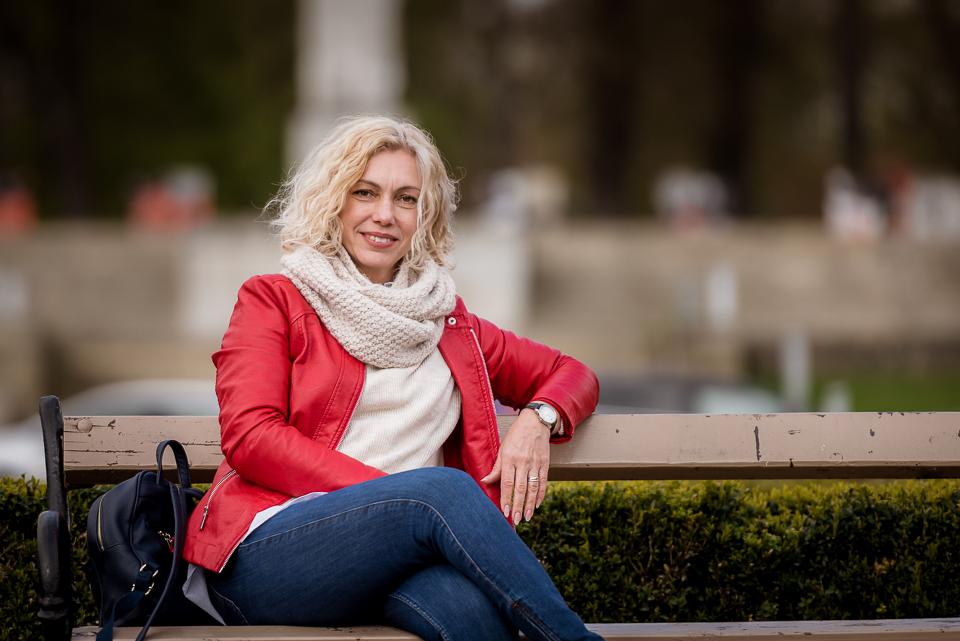 In Szczecin, she rents a two-room flat and works in a company that manufactures hearing-aid devices, so her basic needs are covered for. Her children study at school, they continue their education, and Svietlana started learning in a postsecondary school to become a health carer, because she wants to obtain additional qualifications and change some things in her life. In her free time, Svietlana likes to paint and dance, she appreciates good films and theatre, but the pandemic limited her entertainment possibilities and that's why is longingly waiting for the lifting of restrictions. She would like to have her own flat and stay in Poland for good, but her dream is to live her life to the fullest, to have time for responsibilities and pleasure.  Just like any other mum, she wants the best for her children – good education and satisfying work. Svietlana appreciates the things she has, she can find joy in small things, because they make up the life of every human being. Her children support her in finding the love of her life. She experienced a lot of good things from the Poles, but she was afraid to open herself to them due to negative stereotypes regarding Ukrainians, made common by some Poles. In Poland, she found the openness towards others and the sense of patriotism very impressive. She owes a lot to Caritas, which helped her in obtaining the residence card and cared for her during her first months in Poland. From the very beginning, she felt supported in Szczecin, because people are often lonely and depressed due to adversities, but a good word, extended hand of another human being can make mountains move.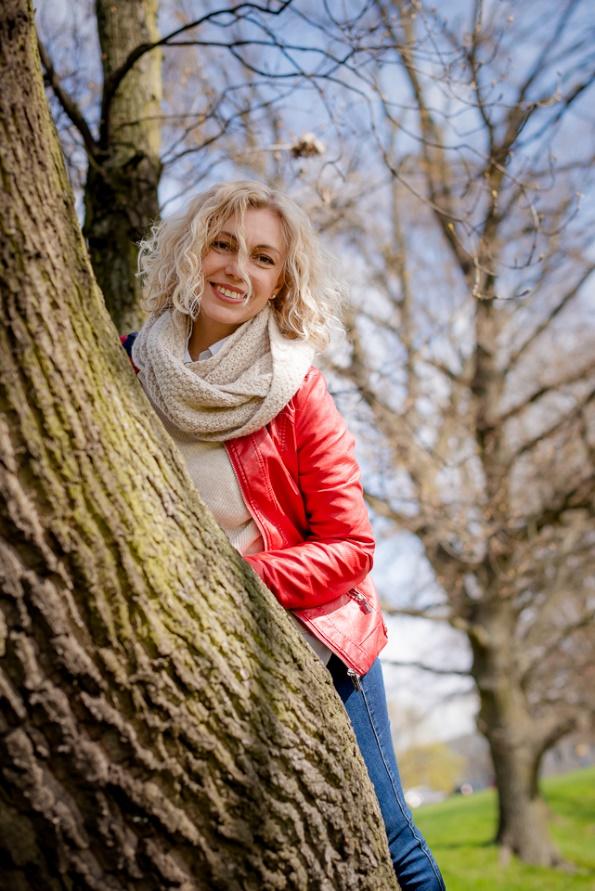 SOFIA
Sofia came to Poland to find a better life. In Ukraine, she was born and lived in Khmelnytskyi. She has Polish roots, because her grandparents on the mother's and father's side are Poles. She is a biologist by education, because she finished studies at the National University of Chernivtsi, called the Ukrainian Harvard. She worked in a diagnostic laboratory. She started a family in Ukraine. She is married to Piotr, a musician, who plays the guitar very well. She also has two children – an adult daughter Eliza and eight-year-old son Michał (the apple of the grandmother's eye). She says that she has always wanted to have two children, because she is an only child and knows the disadvantages of having no siblings.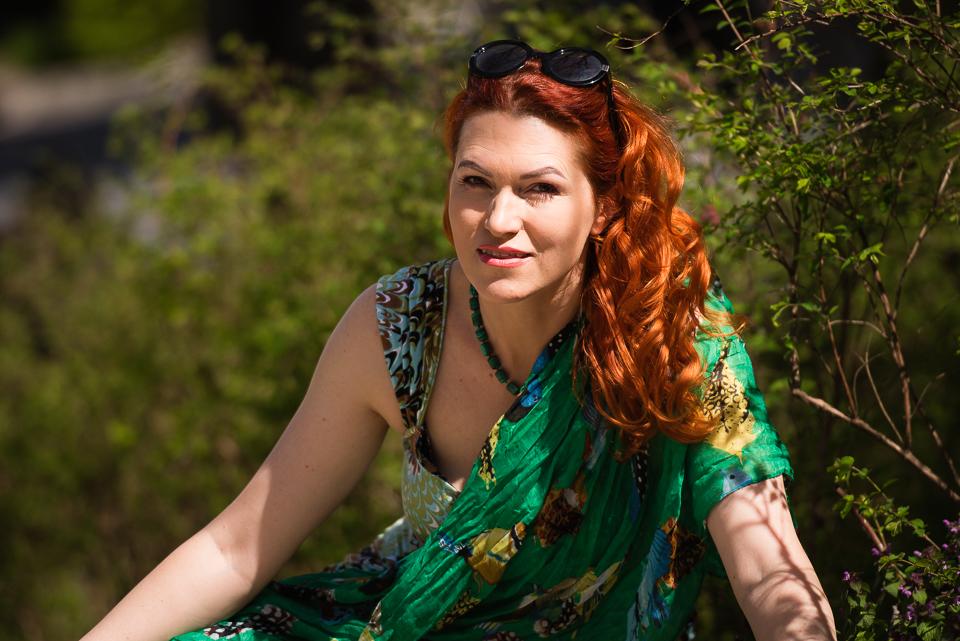 She recalls that it was her husband who came to Poland first and started work in Katowice. She joined him in 2018, but was staying in Warsaw at that time. Sofia says that it was her friends who convinced her to move to Szczecin and now her whole family lives here. Before coming to Poland, she had finished a three-month course of the Polish language and after two years in Poland she speaks her ancestors' language very well. Sofia is convinced that in life you have to stand your ground and fight, that's why she quickly submitted her documents, passed the exam and got her residence card. She is definitely characterized by stubbornness, feistiness and optimism, which often help in solving life problems and overcoming difficulties. In Szczecin, she graduated from a postsecondary school for health carers and now she works in her profession. Her husband found employment at a company that erects structures made of plastic. Neither of them works in their professions, but that's how it goes. In Ukraine, Sofia did some extra work as a model, that's why in Szczecin she took part in a photo session showcasing wedding dresses. Her favourite hobby is dancing and reading, because she had a very large library at home.
Sofia can grant her life force to others and infect them with optimism. Energy and temper, as well as positive attitude, are her main traits. What about her dreams and plans? She says that she would like to have her own flat and a car, because it's useful in everyday life. As for her dreams, they are mostly related to her children. She hopes they will get their education, choose correct life paths and always feel loved. They can definitely count on her, because she supports and loves them with all her heart.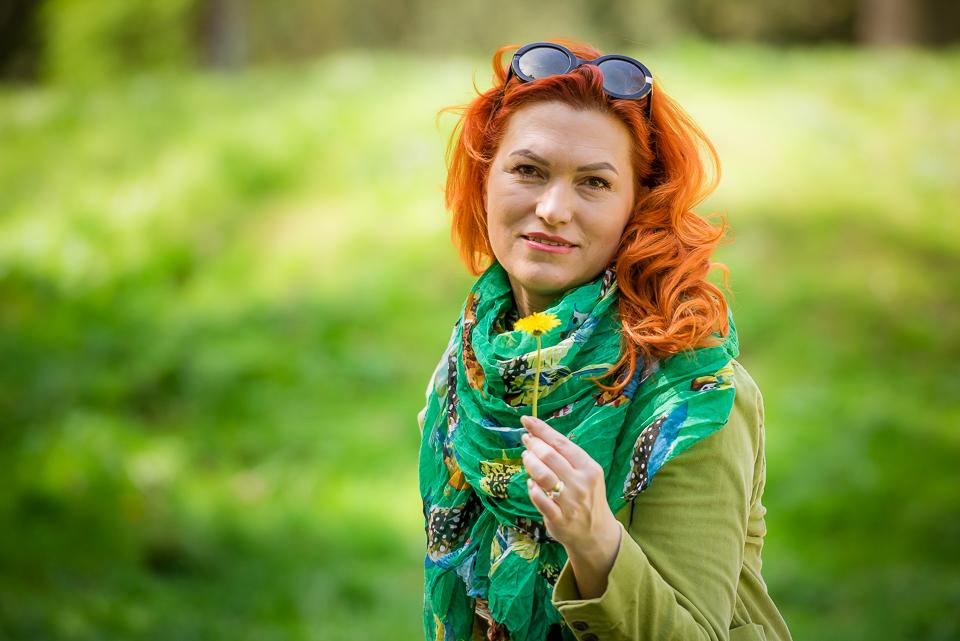 ALTAGRACIA
Altagracia was born and lived in a small city of Comendador in the Dominican Republic. She astonishes with her exotic beauty, but most of all she has a lot of courage and determination, because she thinks that silence sentences people to loneliness, and she has experienced that in her life. Although she's lived in fear for a very long time, she still wants to tell her story. She wants to share it and is not afraid to do it today, because she is convinced that she is doing the right thing. The name of the speaker has been changed following her request. 
She is a doctor by education, because she graduated from university in the capital of the Dominican Republic – Santo Domingo – and she received her general practitioner's degree. She worked in a hospital in her trade. Moreover, she developed her professional competencies by participating in aesthetical surgery procedures and as a volunteer – a physiotherapist helping the elderly. In 2016, she met a Polish sailor in her country, she fell in love at first sight and married him. He was a perfect husband – loving, caring, sensitive, gallant, who couldn't take his eyes off of her. At that time, she thought that the whole life is ahead of them, that's why she willingly went to Poland to start a new life after the wedding. She was charmed and in love, she trusted her husband, who promised that she would be able to practice her profession in Poland. She went to the Dominican Republic to get her documents and returned to Poland, but at that time her husband travelled to work and left her alone. She had a hard time, because she didn't know anyone and didn't speak Polish, she was scared. Luckily her brother and mother visited her, because they were supposed to take part in the newlywed's Polish wedding, which was postponed to a different date due to the mother-in-law's illness. Then, her husband took care of formalities to legalize the stay of her family in Poland. At the same time he promised to financially support his wife. During her husband's absence, he was sailing on a ship, it turned out that he had already been married twice and has two children from previous marriages. Altagracia didn't know about this and she felt betrayed. Soon, it turned out that her beloved husband didn't take care of any official business related to the legality of the family's stay in Poland.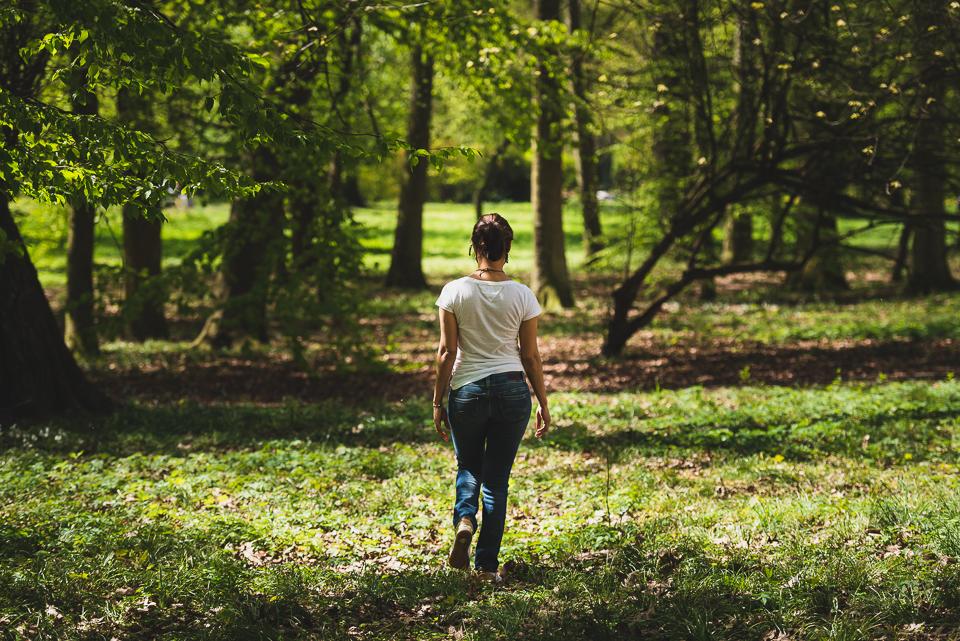 After one year of marriage, he started to abuse her verbally and mentally. The husband started to abuse alcohol, hurt her dogs, locked her at home all alone. He had a shotgun at home, which he pointed at her while being drunk. She abused her physically and then… apologized, promised to be better and brought her flowers to convince her that it would never happen again. Her family tried to talk her into leaving him, but she believed that he is a sick man who needs help, so she didn't want to leave him. However, when he hit her for the first time on her birthday, threatened with deportation and took away her documents, she felt that it was only going to get worse. He hit her more and more often, so she called the police, but the language barrier made it impossible to explain what happened, and her husband always explained that Altagracia was a prostitute in her country. He wanted her to perform sexual acts with multiple partners so he could earn a lot of money and when she refused, he hit her and threw her out of the house. He also used physical violence when she refused to take drugs.
Altagracia says that life was normal only when he left for work, and after he came back a vicious circle of violence started all over again. Her brother talked her into moving to Szczecin, where they opened a beauty parlour together. Her husband came to the parlour and disorganized its work, so it started losing customers. He blackmailed her with publication of intimate videos on the Internet and tried to force her to sign falsified documents. She didn't sign the documents and soon good people wanting to help her appeared in her life. They convinced her that it's important to speak about her life loudly, they started caring for her and helping her. Poles advised her and truly supported her, and thanks to Caritas she got the legal aid she so desperately needed. In 2020, she changed locks in her house and didn't let the husband to his own flat, though he came with the police. Now she is after the divorce case and is waiting for a written court decision, which will point to the person guilty of the divorce. Her husband is still sending her death threats, but Altagracia wants to legalize her and her family's stay in Poland. She will be very happy if it comes true, because she thinks she has nothing to lose. Now, all that's left is to wait for the divorce papers that will allow her to live and work in a normal way. Altagracia dreams about finally having some peace of mind.